Budget Allocation Approach History
Overview
Work began in August 2022 when President Neeli Bendapudi charged a group of leaders under the direction of Sara Thorndike, senior vice president of Finance & Business/Treasurer, to explore and develop a new budget model that better serves the mission, vision, and values of the University. The previous budget model served the University well in the past, but as higher education continues to evolve, so must the model for allocating financial resources and appropriately stewarding those resources. This effort supports Penn State's multi-pronged approach to reducing costs, identifying efficiencies, and enhancing revenues.
The working group partnered with the National Association of College and University Business Officers (NACUBO) to help provide guidance and expertise throughout the process. The new model was produced throughout the fall, reviewed, and delivered for approval in December 2022.
Penn State Budget Allocation Working Group
A working group of faculty, staff, and administrators from across Penn State's campuses are helping to redesign the budget allocation model:
Kelly Austin, Vice President for Commonwealth Campuses
Jeremy Bean, Director, Change Management & Organizational Excellence 
John Cheslock, Professor of Education, Area of Expertise: Higher Education Organizational Finance 
Ken Cody, NACUBO Consultant 
Margo DelliCarpini, Chancellor, Penn State Abington 
Marie Hardin, Dean of the Donald P. Bellisario College of Communications 
Jody Heckman, University Budget Director  
Terra Ingram, Administrative Staff Coordinator/Business Manager for Sustainable Agriculture, Food and Environmental Science Institute (SAFES), Staff Advisory Council Chair 
Lance Kennedy-Phillips, Vice Provost for Planning, Assessment, and Institutional Research 
Tracy Langkilde, Verne M. Willaman Dean, Eberly College of Science 
Justin Schwartz, Interim Executive Vice President and Provost   
Michael Wade Smith, Senior Vice President and Chief of Staff 
Michele Stine, Teaching Professor of Biobehavioral Health 
Sara Thorndike, Senior Vice President Finance and Business/Treasurer 
Virginia Teachey, Associate Vice President for Finance  
Lora Weiss, Senior Vice President for Research 
Where does the budget deficit come from?
Planning Process
The budget work unfolded in three phases.
In the first phase, the working group discussed the unique nature of Penn State and essential factors that needed to be kept at the forefront of conversations and decision-making. This led to the creation of a guiding set of principles for the project. 
In the second phase, the group followed decision points related to higher education finance and budgeting to develop a test model. Relevant data were input into the new model to identify outcomes. The working group adjusted the model to better reflect its guiding principles and create a workable first draft.
In the final phase, the draft model was presented to key stakeholders for questions and feedback, which was discussed and adapted into the final model.
Image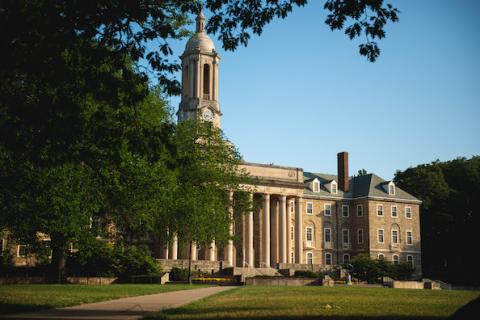 Image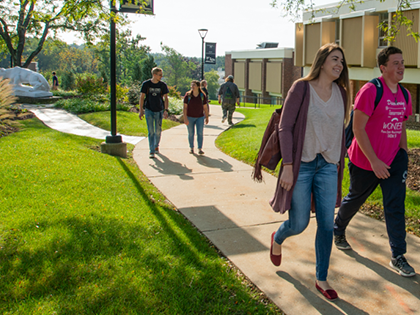 The New Model
The new data-driven budget model creates a clearer picture of the University's overall revenue and costs and will help to better inform spending priorities and investments to support Penn State's mission and values. The previous budget was based on an incremental model where the same allocation was distributed each year with slight changes. Over time, the origin of an incremental model is often lost, and it is unclear whether the base budget is still relevant, appropriate, and based on current data. While the previous model has served the University well, it is an outdated method that many institutions have moved away from.
Approval Process
Starting in January 2023, budget executives will work with financial officers to create a multi-year budget based on the new model for fiscal years 2024 and 2025. Once unit budgets are finalized, The University Budget Office will present the budgets in July 2023 to the Board of Trustees for final approval. In fall 2023, the model will be rerun with current data for fiscal year 2026.
In addition to the budget development work, the group will create educational materials for the Penn State community, growing fundamental base knowledge around how University financial resources flow into and through the institution.
Budget Allocation Approach Resources